Boy, do I want my own letterpress.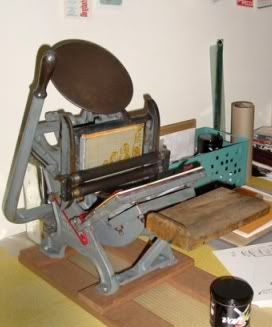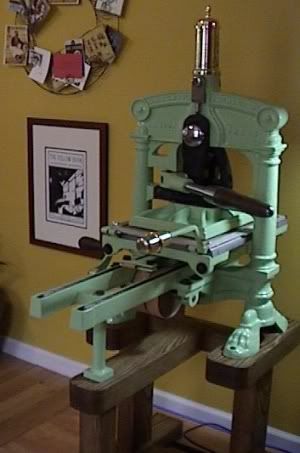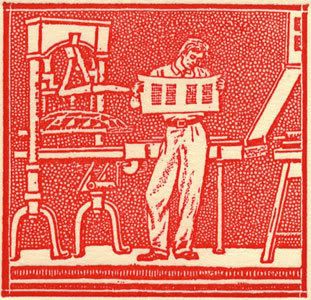 That's pretty much all I have to say tonight. People are doing incredible stuff with letterpress these days, and I'm jealous as hell. A few years ago I tried taking a class at the
Wells Book Arts Center
but my timing was bad -- I almost immediately got pregnant and couldn't stand the smell of the solvents or the long drive up the lake.
Holy moly:
this site
actually sells fonts! Shoot, who needs links; the internets is lousy with beautiful pictures of small press work.
It seems to me that hand-printing is the perfect marriage of craftiness and bookishness. At the bookstore recently I thumbed through a copy of
The Secret
and discovered that all I have to do if I want my own letterpress is think hard about getting one, and the universe will send one to me, stat.
That, I can do.